E. Allam
Founder
Mr. E. Allam obtained his B.Sc. degree in Electrical Engineering from Cairo University in 1948. After his graduation, and for 8 years, he worked as a substations design engineer in local utility companies then, as project engineer at Charleroi - Middle East and chief engineer at Oerlikon – Middle East. In 1957, he established Middle East Technical and Commercial Office (METACO), specialized in the design and implementation of electrical installations. From 1960 to 1976, he served as resident engineer and technical consultant for Hasler, Ltd Switzerland. In 1972, he became the representative of Haefely, Switzerland and was involved in the designs and supervision of implementation of several high voltage test labs in Egypt and the region.
In the 1970, Mr. E. Allam was the technical consultant for the extension project of the Holy Mosque in Mecca, Saudi Arabia, where he designed power stations, power networks, switchboards, electronic controls, lighting, telecom infrastructure and fire alarm system. He served as a technical consultant for the Ministry of Finance and Economy in Saudi Arabia from 1975 to 1979. From 1979, he was been a consultant for several government and private organizations in Egypt including, the General Organization for Physical Planning (GOPP), Sabbour Associates, the Arab Bureau for Design and Engineering, and the New Communities Authority where he was in charge of planning and designing the power network of several cities in Egypt including 6th of October, Bani Suef, East Menia, Safaga, Badr, Hurgada, Marsa Alam, and Abu Tig.
---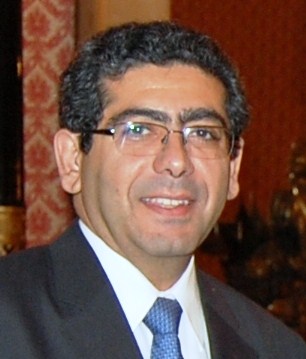 Dr. Mahmoud Allam
Managing Director

Dr. Mahmoud Allam received his B.Sc. and M.Sc. degrees in electrical engineering from Cairo University in 1985 and 1989 respectively, and his Ph.D. in electrical engineering (with minors in mathematics and computer science) from the University of Wisconsin – Milwaukee in 1994. He also holds an Executive Development Program (EDP) diploma from IESE Business School, Spain.
After receiving his Ph.D., he joined the Ultrasound Research Laboratory at Mayo Clinic/Foundation USA as a post-doctoral research fellow. Since 1996, Dr. Allam held several academic positions in Egypt including assistant professor at the computer engineering department - Faculty of Engineering at Shoubra, and adjunct professor at the American University in Cairo (AUC), the Arab Academy for Science and Technology (AAST), Modern Sciences and Arts University (MSA), and the Information Technology Institute (ITI). He is the founding chairman of the information systems department – Faculty of Management & Information Systems at the Université Française d'Egypte (UFE).
In 2004, Dr. Allam worked as academic consultant for Nile University (NU) Project, Ministry of Communications and Information Technology, and was a member of the core team that founded NU. Since NU's launch in 2007 he served in several key positions including Vice President, Assistant Provost, and founding Dean of the School of Communication and Information Technology. He is currently a Professor and Program Director of Software Engineering & Computer Engineering at NU.

Since 1995, Dr. Allam has been partner and technical director of Middle East Technical & Commercial Office (METACO), Cairo. He established and headed the software development division and was responsible for the development of all software products developed by METACO. In 2007, he assumed the responsibility of Managing Director of METACO.
Dr. Allam authored several scientific journal papers, book chapters and conference papers, and supervised more than 30 master and PhD students. He is Senior Member of the IEEE, and Chairman of board and founding member of Internet Masr (Internet Society - Egypt Chapter) .